Being the Best You Can Be
I've got an admission – IAOMAS runs secret groups on FaceBook.
Yes, it's true. The groups were created by myself so that discussions for the management of IAOMAS worldwide can be facilitated through social media. No, my intention was not to bypass IAOMAS Forum. The idea is that any decision that needs deliberation, or consensus or a record of dialog goes to the forum. FaceBook is kept for 'quickies.'
Obviously, it doesn't always go like that. Recently, I pushed out a status update that went along the lines of me having-it-up-to-here with online certification and promotions, and in response to that, I have added a one liner to the end of our 'Who We Are' page that reads 'While tokens of appreciation are welcome, to avoid the embarrassment of rejection, please avoid offering martial art certificates or promotions to our volunteers in conjunction with their work in IAOMAS, and especially so during their tenure as volunteers in our organisation.'
This basically says not to send in a certification offering a volunteer another dan rank just because of good work they do in IAOMAS. In itself, it is not as significant as how this conversation eventually progressed. Immediately I received agreement for this one liner and approval for my promise to push for such to be policy. But there were also jokes about how we might like to get professorships. And that was when I made a fatal mistake … half jokingly, I said I was able to connect them with an organisation I was acquainted with that was able to issue such certification.
Unfortunately, I also named that organisation … of which weighed on my mind for the next day afterwards. Of course it doesn't really matter too much because our conversation was more or less 'secret.' But for people who know me, I never like this 'name and shame' approach at all. While there are pages and sites we all know who dwell on exposing frauds – I have always kept away from such witch hunts.
I returned the next day to the thread and deleted the response with the organisation's name. Our mission and background has always been 'non-political' and this error I made prompted me to think about what exactly being 'non-political' means.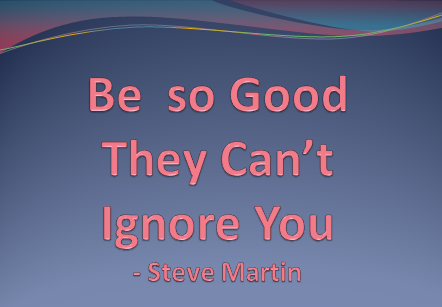 What I did ask then was for everyone to help me to do the right thing for IAOMAS. What I want for us is to be the bigger person and lead by example. We all need to be that person who focuses on being the best we could be. We train our body. We train our mind. We train our spirit. There is no need to whinge about children with dan grades, or complain about ego maniacs or scam artists, or expose fraudulent grades. We should all focus on quality practice and look for other people on the same path. If, during that time, someone comes to us who may not have the kind of moral compass or that ethical benchmark we have, well … we show them better – by being an example of what they can be.
If you feel strongly in agreement, please join me at the forum to discuss this more there (go to 'Being the Best You Can Be Forum Thread'). Or even if you're mildly interested, come see how I intend to ensure IAOMAS remains 'non-political' and what this means for our member body. You may have to register as a Forum User before you access the thread.
RELATED POSTS
About The Author